Nesote is a software solutions & services development company targeting small businesses and organizations around the world.
Nesote's primary technology focus is on cloud-based services and web based clone scripts covering a wide range of areas from e­Commerce, Advertising, BigData and Search Engines to Business Productivity.
We operate under five different brands and our products run in over 115 countries. Small business owners and webmasters have relied on us for their success for over 9 years. Our products allow our clients to start their businesses or integrate our business tools quickly and efficiently without sacrificing quality and workflow.
Every church of today needs a website but they shouldn't cost a fortune to setup and they should be mind numbingly easy to operate. ParishCloud was built with providing affordability without sacrificing quality and ease to manage as our primary objective. ParishCloud is built as a cloud based service for christian churches of all faith.
A new approach to e-Commerce. StoreCave is a free storefront platform that allows any small business to setup a business instantly and sell for free. StoreCave is free to setup and operate.
Business management solutions for the corporate world targeting small to medium sized businesses. Organize and manage your leads & contacts from Enterspine or take charge of all HR management activities. Two solutions that could streamline all small to medium businesses.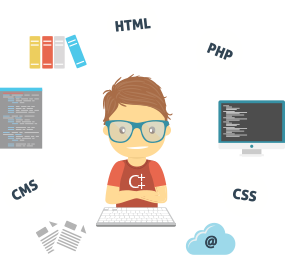 In addition to the above listed brands we have brands that sells premium PHP scripts and mobile apps. There are many sales partners around the world help us sell our products as well. Our scripts and mobile apps are tailored specifically for small business owners and webmasters around the world. They can quickly setup their business and start operations in a matter of hours in most cases. We have over 20 scripts in different industries and they are primarily developed in PHP. We have remained a dominant player in the scripts industry for over 9 years.
We have an army of highly skilled developers who are able to do wonders with pieces of code. Our teams are consistently improving our web based scripts and developing new scripts for your business. Our efficient agile methodology implementation allows fast debugging and quick software release.
Our scripts and solutions are highly customizable in design and function. Open source code and architecture offers great flexibility. We have the best designers and engineers in the business that change the script to your business model and culture.
We have a highly skilled customer support team that back all scripts and Saas solutions under Nesote. Our team is continuously trained and their competence is tested to maintain quality.
Secure fast hosting solutions are provided primarily as an option to our script owners at affordable rates. Our cloud services host our Saas applications to provide fast and secure platforms for our clients.Our space is open to private hosting to custom applications as well.